On March 29th, 2017 the NYC HUG will officially reboot at the WeWork Lounge on 154 Grand St. New York, NY. Michael Carroll, David Snyder, Sonya Hansen, and Jessica Lantz will share their wisdom about the ever changing world of digital marketing.
Our Speakers:

Michael Carroll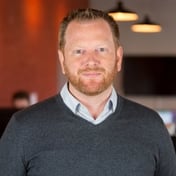 Michael is your NYC Hug leader and president of SmartAcre, Inc, a B2B digital marketing agency with a focus on demand generation. He has extensive experience with B2B and technology companies from tactical level execution of digital marketing to organization-wide strategy for multi-billion dollar companies. His strength is in helping clients simplify their complex B2B products/services to deliver solutions that tell their stories more effectively.

Janessa Lantz
Janessa has over seven years of experience in SaaS marketing. Prior to joining HubSpot, she led a team of analysts, designers, and writers creating lead-gen campaigns that resulted in thousands of new leads, press coverage, and partnerships with companies like HubSpot, Shopify, and Zendesk. Janessa is currently the Principal Content Marketing Specialist at HubSpot. Her presentation will focus on the incredibly crowded area of content strategy, where she will provide ideas on how to break through the noise.

David Snyder
David is currently the VP of Account Services at SmartAcre, where he oversees the account team with digital strategy and client success for their portfolio of B2B companies including Real Capital Analytics, Smartling, PolyOne,and Biodiscovery. David will present on lead attribution and explain why the MQL is dead, providing insights into today's best practices.

Sonya Hansen
Sonya is the Program Director of Global Demand Generation for IBM Watson. She has a knack for tactically executing metrics-based results and building strong teams. Day-to-day,she isfocusedon leading agile teams that seek to align product, marketing, and sales led byintegrated campaigns that support strategic objectives, align withsales' goals, and nurture relationships with prospects and customers. Sonya will demonstrate real world examples of how AlchemyAPI, an IBM Company, was able to improve SEO and SEM to increase organic traffic and conversions.
The event is currently sold out. If you were not able to sign up for this event, please register to become a NYC HUG member to receive information about upcoming events and exclusive content.