Our next New York City HubSpot User Group event will take place on March 29th - just in time for you to get new inspiration and ideas for your Q2 inbound marketing strategy. You can find us at 241 Centre Street, between Broome and Grand Streets from 6-9 PM (reserve your spot). Don't miss the opportunity to network with fellow HubSpot users and NYC's best marketers.
Is messaging part of your 2018 marketing strategy? According to Dylan Sellberg, Product Manager at HubSpot, "2018 is the year business messaging takes hold." Dylan will be on the speaker line up for the March NYC HUG event, sharing examples of how Facebook's messenger can flip your business communications upside down.
Whether you agree or disagree with messaging as a channel for B2B marketing, Dylan will share tips for truly understanding your buyer so you can identify communication channels that let you connect with them versus interrupt.
Dylan will also share:
Ideas to help you get started
Real results to inspire you
Exclusive access to some of HubSpot's newest tools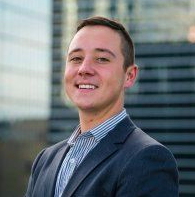 Dylan is a Product Manager at HubSpot in Cambridge, MA. He started his first business at age 11 and has been learning since. Today, he collaborates with design, engineering, and
cross-functional product teams to deliver remarkable products to HubSpot's customers.
Prior to HubSpot, Dylan worked at Catalina managing the multimillion dollar portfolios of
Coca-Cola and Johnson & Johnson. He holds an M.S. in International Marketing and Brand Management from Lund University in Sweden which consistently ranks among the world's top 100 universities, a B.S. in Sport Management from the University of Tampa, and a Lean Six Sigma Green Belt from the University of South Florida. When he isn't solving business problems through product development, you can find him speaking at industry events or out on the golf course.
Additional speakers for the March NYC HUG event will be announced soon. In the meantime, don't forget to register to save your spot.